Manufacture of Wooden and Steel Staircase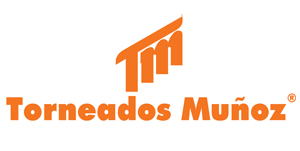 Spanish factory TORNEADOS MUÑOZ was founded in 1974. The factory is famous for producing elite ladders and amazing constructions. The range of the company has more than 100 models of stairs and constructions made in different styles from classic to modern. Company TORNEADOS MUÑOZ achieved leadership in Spain and abroad. The original solution and high craftsmanship of ladder producing made the brand TORNEADOS MUÑOZ popular and easily recognizable.
Ассортимент
About Factory
Spanish factory TORNEADOS MUÑOZ is one of the leading developers of luxury stairs projects, creates true examples of architectural art. Factory TORNEADOS MUÑOZ has more than 40 years of experience in the design and manufacture of stairs made of wood, stainless steel, wrought iron, glass and PVC. Creative approach in creating wood and forged stairs, stairways produced of other materials, made factory famous around the world. In the factory, there is used the latest technology for the natural wood preparation, creating stairs that are not depended on the temperature and the wet regime. They have fine-tuned constructions, easy construction, quick change of any element of the stairs, a wide model range. Staircase - one of the most popular functional element decorating living premises, offices, shopping centers, office buildings, sports facilities. In production there are used different types of wood - beech, oak, ash and others woods and materials.
The main advantage of wooden stairs -environmentally friendly, natural material created by nature itself. They apply resistant paints and varnishes, finishing is made by gold leaf and silver. But the hallmark of the products TORNEADOS MUÑOZ is a staircase design. Exclusive stair constructions give a certain interior style. The factory presents the Spanish stairs both in the classical and ultramodern design. To create stairs in a classic style they use balusters, columns, moldings, carved elements, handrails of complex bending. Spanish factory TORNEADOS MUÑOZ is at its best in the classic style.
The factory created balusters of amazing beauty and diverse forms. Staircase in a classic style - stairs for all times. Various colors stairs, wide variability of decor give stairs constructions a unique charm and originality. They are durable and practical. Factory pros pleased to advise you and help you choose the stair construction ideally suited to your interior, understand the parameters and colors. Thanks to the diligent work and experience Spanish factory TORNEADOS MUÑOZ managed to win the trust of many customers. Save time by purchasing the Spanish stairs directly in the manufacturer at the factory.
Our rich experience and excellent reputation gained a name as a reliable partner!

Entrust us your project! We will make you an offer!