LUXURY SAFE for Interior Decoration of Colección Alexandra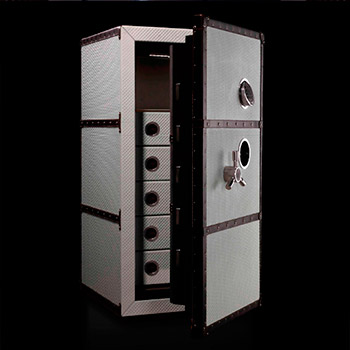 Happy owners of jewelry, gemstones, collection watches and other valuable things always seek to keep them in a secure and protected space. Luxury Home Safe is an ideal option for such purposes. Not only is it a premium product, but it also provides prestigious protection for your most expensive items.
These is an exclusive and handmade safe, Traveler by Spanish Factory Colección Alexandra, are worth special attention, they are famous for the highest level of security. Their production is carried out by the most advanced technologies throughout the entire production process. At the same time only the best components and materials are used, including top-quality natural leather, as well as wood and velvet fabrics for interior decorating.
Обложка нового каталога фабрики Cercós
Испанская фабрика Cercos предлагает Вашему вниманию свой новый каталог. Инкрустация маркетри, отборные сорта деревьев, добротный массив, обилие ручной работы и резных элементов – все это представлено в новом каталоге. Различные вариации столов, отличающиеся как форм-фактором, так и габаритами и самой принадлежностью, великолепная испанская стойка для ТВ, угловая витрина и многое другое вы найдете в новом каталоге Cercos.
---
Almerich - New CONE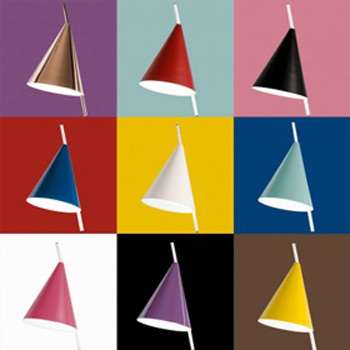 Мы представляем вашему вниманию изображение коллекции CONE от фабрики Almerich, которые прекрасно могли бы быть картинами Энди Уорхола. Эта коллекция может быть изготовлена в 9 различных стандартных вариантах отделки: белый, красный, черный, желтый, розовый, голубой, синий, медный глянец и фиолетовый. В качестве источников света могут быть, как энергосберегающие лампы, так и LED.
Создавая эту коллекцию соединили графическое и геометрическое выражение конуса, которые объединяются и в результате получается очень интересная и винтажная эстетика. Добавляя различные конусы можем создавать многообразные варианты этой коллекции и все они представляют большой интерес. Дизайнер Роджер Перссон.
---
Компания представляет уже более 600м2 общей выставочной территории в своём владении в Буриане. Colección Alexandra инагурировала свою новую экспозицию на выставочной территории, общей площадью более чем 450м2, которая предполагает разместить новые коллекции, разработанные компанией и сориентированные как для частного, так и для общественного сектора. Департамент дизайна, ALEXANDRA DESIGN STUDIO, создал амбициозный проект интерьера, который занял всю территорию выставочной площади. Экспозиция отличается современными и классическими сочетаниями, в которых важную роль играют элегантность, особенность отделки и благородство внешнего вида.
---