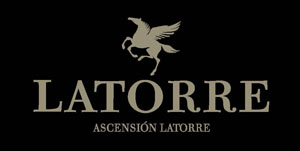 Spanish factory of luxury sofas and armchairs Ascensión Latorre since 1959 has come a long and tremulous formation way. After a few significant stages, the company Ascensión Latorre reached and has established a reputation as a leader in the production of cushioned furniture in Spain and around the world. Furniture of the factory Ascensión Latorre combines such advantages as attractive design, sophisticated style, exclusivity and high quality.
Luxury sofas and armchairs

Production of the factory Ascensión Latorre is popular not only in its own country, but far off outside too. Delivery of furniture is carried out in Europe and around the world. The head office and production are in Valencia. In its own way, upholstered furniture of Ascensión Latorre is the standard sought by many manufacturers. At present, the main directions of upholstered furniture - vintage (Vintage) and modern (PAU). Factory is specialized in exclusive handmade furniture using the precious woods and exclusive fabrics, producing premium classic furniture. The collections of the factory contain upholstered furniture - sofas, beds, bedside pouffes, armchairs, couches, tables, chairs. They use natural, high-quality and ecological materials in the production at the factory. For upholstery they use quality textiles and natural leather. In production they use velvet, silk, tapestry, elite tanning leather, thousands of fabrics of the most famous brands. Company Ascensión Latorre provides for its customers, the production of upholstered furniture with customer upholstery textile. Solid wood framework in upholstered furniture made of beech, pine. Masters of the factory work with different styles of furniture, creating furniture of luxury and refinement. Furniture in vintage style - stylish, bright, extraordinary. Among all the modern trends of furniture, vintage style involves the largest space for imagination, versatility and the absence of any frameworks. Modern furniture - a bold combination of different shapes, finishes and colors, as well as the contradictory nature of the materials. Spanish factory upholstered furniture is admired for its luxurious appearance, unsurpassed reliability and guaranteed quality. Company Ascensión Latorre, due to the increasing popularity and demand, constantly modernized production and increased production capacity. The team of designers and craftsmen engaged in constant researches and improvements and created a collection with a strong identity. Specialists of the factory will provide you with detailed advice, help to adapt the upholstered furniture for your interior, create comfort and style, beauty and practicality.