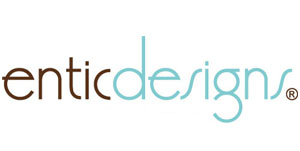 Spanish factory Enticdesigns established in 2006 and specialized in manufactoring of cement tile or encaustic cement tile. Masters of the factory produce wall and floor tiles for normal and decorative stacking, interior and exterior use. Surprisingly designed tiles of the true beauty and high quality are in demand all over the world and of interest for many interior designers and architects. High-quality finishing material of the factory Enticdesigns made of natural materials.
Encaustic Cement Tile

In the workshops of the factory Enticdesigns for the tiles manufacture there are used ancient forms and made new molds for the restoration and repair damaged tiles. At the factory they use a technique that allows to produce tiles without the need for baking, using a hydraulic press and moulds. Restoring the production of tiles according to ancient technologies and adding modern technology, products of the factory are in great demand all over the world. In many European countries, and not only you can see offices, restaurants, cafeterias, public halls beautifully decorated with hydraulic tiles. In new projects, factory´s professionals prepared most closely resembling customer favorite pictures and then skillfully by hand pose them to the hydraulic tiles. These are very nice, modern and stylish projects.
The factory Enticdesigns paid special attention to high quality of products, every detail and color combination. The collections of the factory contain a large choice of wall, floor and decorative tiles. Factory Enticdesigns together with Spanish companies and design studios created the unique collections for children's rooms, bathrooms. Hydraulic tiles, ceramic tiles, one of the most common types of tiling, it is not exposed to ultraviolet, sunlight, chlorinated water. Hydraulic tiles of the factory Enticdesigns - beauty, inspired by nature, exclusive, original and unique pattern and color.