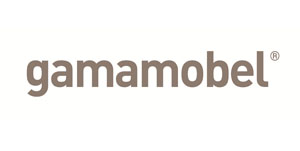 Spanish factory Gamamobel was founded in 1979 in the province of Valencia. In the face of strong competition the factory makes every effort that its furniture would be remained at a competitive level. The factory specializes in producing innovative and stylish upholstered furniture for residential and public buildings. In production the company uses the latest technology, introducing innovative ideas, and it gives the opportunity to stay ahead of time.
Living rooms
Bedrooms

Sofas-transformers, modular sofas, soft sofa, double, triple and shared sofas, corner sofas, sofa beds, poufs, couches, armchairs, semi-circular sofas, beds, cots - this is not the whole list of products produced by the factory. Quality, design and innovation - these are the basic values of the factory Gamamobel. Upholstered furniture originally intended to be comfortable, convenient and promotes relaxation and luxurious furniture Gamamobel - it is also a component of an elite interior.
It should be noted the amazing functionality of upholstered furniture Gamamobel created for living rooms, bedrooms, halls. Corner sofas, sofas transformers, large and small sofas- the perfect solution for your family rest, they will decorate your home and transform any interior. Recently in the interior one of the most fashionable categories of furniture there is - pouf. None of Spanish factories produced such varied choice of poufs in form and function. Bedroom furniture of the factory Gamamobel - a stylish design, the sample of elegance and functionality. The beds are comfortable, chests of drawers are roomy, chairs and poufs are cozy and beautiful. Comfortable furniture Gamamobel has an unusual shape, ultra-modern design and due to the high quality is loved not only in Spain, but also far beyond. For furniture upholstery factory uses the latest luxurious fabrics, advanced materials, eco-leather, natural leather, leather substitutes (imitation leather), textile upholstery. Without a doubt, cushioned furniture with genuine leather upholstery allows to enjoy high quality and respectable views for many years. Using the best timber frames for their products, factory specialists ensure that these will serve for decades. When choosing the color of upholstered furniture they experiment with range of colours going beyond the traditional routine.
Skilled experts of the factory Gamamobel constantly gladden customers with new products, instantly responding to customer requests. Would you like to create in a residential or public building an atmosphere of Spanish holiday or relaxed siesta, a piece of sunny Spain, welcome to the factory Gamamobel!