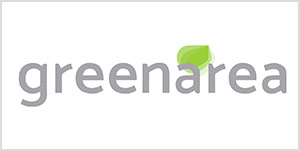 Spanish vertical gardens GREENAREA -a true art. Design experiments at the factory GREENAREA to create vertical gardens have been held for many years, using new technologies in landscape design and indoor landscaping. Many beautiful plants make up the garden, easy get along with each other and create harmony on the design canvas. Professionals of the Spanish company GREENAREA do it with love and with the knowledge of their craft.
V

egetal Design

and

Vertical Gardens

Vertical gardens have gained great popularity around the world. Factory GREENAREA is popular not only at home in Spain, its "eco corners" encouraging people in Europe and the other world countries. GREENAREA creates vertical gardens in their own constructions, original and unique interior items. First of all, vertical gardens in the interior - the environmental product that creates a good environment, has an effect on microclimate, cleans and humidifies the air in your space and interior. Versatility and natural beauty make it possible to use them in any style of design. Vertical garden used for decoration not only interior rooms but also exterior walls, roofs and different constructions. The company GREENAREA creates amazing phyto - walls, live pictures of the plants, eco cabinets and other works of living plants. Design florists works are delicious - green corner in clock, green panel picture in the mirror, in the painting, ecological figures. The design of the vertical garden can be varied in shape - square, rectangular, triangular, freeform, one - or two-way, round - for a circular view. Phytodesigners of the factory will create for you the necessary design and size.
The factory GREENAREA uses only environmentally friendly natural materials to create a vertical garden. Professional florists skillfully create relief compositions, pick the most beautiful plants that are capable of leading a vertical life style, combining them in texture leaves, color and size. Carpet or modular systems does not require special care, equipped with irrigation system, even plants feeding, artificial lighting system. Live plants at all times supplemented interior, area of the vertical garden, a panel picture of live plants will be the "highlight" and adds comfort and richness of colors. Vertical gardens are perfect for the zoning of the apartment, on the street, in the office, salon, restaurant, hotel, separating the rest zone from the working space, creating a piece of nature with natural beauty. This is unusual, stylish and very beautiful. Factory GREENAREA constantly works on new projects, creates a unique phyto masterpieces. Collaboration with architects, planners, designers from different countries gives stimulus for new creations and achievements.