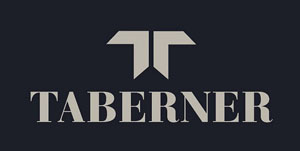 Taberner factory was founded in 1981 and located in Valencia. The company produces furniture and accessories for bathrooms. We offer to get acquainted with furniture Taberner, which will help to transform the bathroom into a functional, comfortable and really cozy room. This elegant furniture is surprisingly easy fitted into the interior of your bathroom. Company makes furniture with love in classic and modern styles. These products of the company Taberner are in demand, both in Spain and abroad.
Bathroom Furniture and Bath Accessories


Furniture of the factory Taberner surprises you with its forms - curved, v-shaped, oval, and these forms are reflected in front of the furniture, as well as the side. Designer factory products -are an art. The unusual design is combined amazingly with functionality to satisfy the most demanding customers. Furniture made of natural wood, stunningly decorated with floral patterns, added crystals Swarovski. The color scheme of the furniture coating has a huge range starting from the coating with gold or silver and to bright red or white lacquer. In the company collection there is an extensive range of base blocks for the washbasin, auxiliary pieces of furniture, mirrors, bathroom accessories and all sorts of add-ons. Factory Taberner develops and manufactures creatively furniture for bathrooms, creating original design furniture. From year to year the factory Taberner received international awards as a leading company in the sector of bathroom furniture.