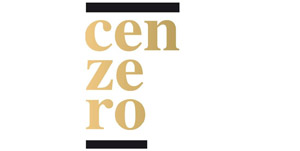 Spanish furniture factory CENZERO - a dynamic and developing company, which is more than two decades at the international furniture market. The company successfully participates in international exhibitions, exports its products to many countries all over the world. In recent years, factory's masters and designers produced a wide range of furniture models for dining rooms and bedrooms. Furniture CENZERO became an example of functionality, reliability, new aesthetic and originality forms.
Bedrooms
Dining rooms

Due to many years of manufacturing experience, guiding by advertence to the customers' requirements, the factory CENZERO offers a wide range of services from the furniture and style concept designing to the producing of exclusive models. CENZERO is specialized in producing high-quality furniture for dining rooms, living rooms and bedrooms. The factory offers a wide choice of dining and bedroom suites and decorative furniture. Creating their own furniture masterpieces, factory specialists are in constant search to collect styles, traditions and trends, innovations in decoration, luxury finishes and color solutions.
Spanish furniture CENZERO is made exclusively of valuable species of wood, using both modern and ancient techniques of manual processing of wood. Company craftsmen and designers produced collections of furniture in classical and modern neo-classic style. Spanish furniture has a wide color range, starting from classic wood tones (honey, walnut, natural) to red, blue, black and white. It stands to mention unusual furniture trim items, decorated with gold leaf, silver leaf accents and Swarovski insets. Diverse furniture upholstery fabric allows matching furniture organically to the interior of any style.
Bedroom suites CENZERO are ideal variant for connoisseurs of beauty, comfort and refinement. Bedroom set consists of a bed with headboard, dresser of different shapes and sizes, bedside tables, mirror, wardrobe, dressing or coffee table. To create a holistic image of the bedroom, soft poufs, TV table, shelves, racks, pier glasses can be included. Every single suite is unique and different from others by its complete set.
The undeniable attraction will be brought to your interior by decorative furniture produced at the factory: consoles, mirrors, wood magazine racks, variety of tables (serving, cocktail, coffee) and other products. Practically every detail of furniture of CENZERO Company suggests high quality of performance and hard work of professionals.