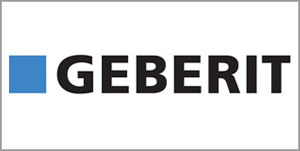 Spanish Geberit - is the European division of the world leader Geberit (Switzerland) of the production and sale of high-quality plumbing and tap technology. Geberit Group has established itself on the global level, with a large network of branches in more than 40 countries. The product range produced by Geberit Group is huge. Geberit maintains a high standard of quality at all levels of development and production, a stylish and modern design.
Product

Spanish factory Geberit produces high quality products for bathrooms and other rooms that create home comfort and cosiness. It should be noted that the range of Spanish factory Geberit invariably has novelties.
Factory catalogues contain more than a thousand kinds of basins, sinks, watering cans, racks for shower, toilets, mixer taps (for kitchen, bathroom, shower cubicle, bidet, washbasin), plumbing fixtures and other accessories with European components. Large factory assortment allows you to select the product, which design will be best suited for the interior. All Geberit products are easy to use, reliable in operation, have high technical performance, impeccable sound insulation, help to improve the quality of life with low consumption of energy, water and materials.
It should be mentioned the unique modern toilets and bidet, manufactured at the factory. Small and comfortable constructions, compactness, high and reliable fastening mechanisms, suspended and floor installations, concealed installation – best offer of the market of embedded systems.
Geberit production is designed for use both in new buildings and for reconstruction and renovation of lines of plumbing systems (built-in shelving and tanks, cisterns and mechanisms, taps, siphons, showers, toilets), and piping system (drainage system of storm and waste water in buildings, system of fill and flush valves). Factory products are innovative, strong, durable and eco-friendly. Sleek, modern and stylish design of Geberit Group products is developed by the most famous design houses. The Spanish company Geberit offers a full range of plumbing solutions and any installation.