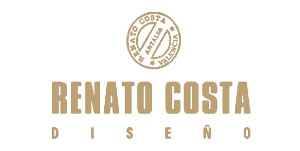 Renato Costa - Spanish furniture factory, manufacturer of exclusive furniture and décor items. The world-famous brand Renato Costa represents in its collection furniture, created at the intersection of different styles. However, preference is given to furniture in a classic style and the spirit of modern classics. Designer furniture of Renato Costa for the bedroom, living room, dining room and other rooms - furniture, carrying emotions, unique pieces of furniture art.
Dining rooms
Auxilary furniture
Garden fauntains
Statues
Flower planters
Bas-relief

The prestige of the factory Renato Costa is confirmed almost by centennial existence. For the decades, Renato Costa from founder of the Spanish classic furniture passed to furniture fashionist. With an enviable constancy factory Renato Costa participated in many international exhibitions of furniture and is present at prestigious fairs and markets. Factory supplies a variety of products to more than 60 countries around the world. The main factory office and manufacturing departments are located in the city of Torrent, province of Valencia.
Peculiarity and dignity of the furniture and decor of Renato Costa are a perfect design of each element, a wide range of products, highest quality. The range of produced furniture programs is varied, various purposes furniture. Factory collections contain canteens sets, furniture for dining areas in living rooms, living rooms, furniture for studies, suits for bedrooms, upholstered furniture and auxiliary furniture. Interior furniture collection of Renato Costa is distinguished by its originality - coffee tables, consoles, mirrors, bar tables are made with fragments of stone imitating ancient architecture. All these stone inserts in the furniture give the interior a very warm, sophisticated and sensual appearance.
Decoration workshop of the factory Renato Costa creates unique interior elements - bas-reliefs, sculptures, statues, vases, fountains, flowerpots, figurines. Decorative bas-reliefs (high relief, concave relief) are performed by a special technique, individual approach to architectural design ideas. Professional artists and decorators perform bas-relief panels with a variety of drawings, small elements (flowers, twigs, birds, etc.), ancient and biblical subjects, plots of Roman and Greek mythology, images of historical scenes.
Author's developments of Renato Costa team include gene replica of stone fountains, antique sculptures and statues, stone vases and flowerpots, fragments of stone slabs and columns, figures of animals and birds. Skilled gene replica of Renato Costa performed with extraordinary precision and as close to the ancient originals stored at museums around the world. Experienced staff of Renato Costa will help you to develop a pattern (composition) of bas-relief and produce an exquisite decoration, pick up a decorative element to the unique charm of your room or interior.
In its production Renato Costa uses the valuable wood species: beech, walnut, rosewood, thuja, ash and other species. For decoration - gold, marble, marble chips, crystal, glass, metal. There are super high-quality of upholstery fabric, leather, luxurious decor and accessories. The factory uses an amazing method of embedding marble chips into the furniture, which gives a high resistance to temperature and moisture. Thanks to this furniture products can be used in the park, in the garden, in the pool. Many products of factory Renato Costa can be attributed to the landscape architecture with antique patina. The secret of the uniqueness and elegance of furniture and decoration of factory Renato Costa - handmade, the master soul and artistic freedom, embedded into each item, sense of style and artistic taste.