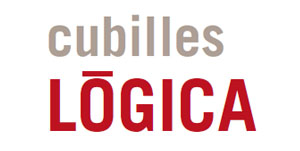 Cubilles Logica - Spanish furniture factory is known at the world market thanks to the unique furniture design, high quality and exclusive finish furniture. Cubilles Logica creates truly wonderful suites for bedrooms, auxiliary furniture that is considered as interior decoration. Cubilles Logica - one of Spanish leading manufacturers of furniture in a contemporary style and furniture in the Art Nouveau style, which harmoniously combines beauty and comfort.
Modern bedrooms

Spanish factory Cubilles Logica is a family business from Aldaia, Valencia Province. For over thirty years, the hallmark of Cubilles Logica is the variety of furniture for bedrooms and auxiliary furniture for any interior. Stylish modern furniture has an original design, characterized by simple laconic forms, gorgeous accessories, versatile and harmonious color combinations. Cubilles Logica products are highly appreciated not only in Spain, but also far beyond its borders. Many years Cubilles Logica, without changing traditions, uses in the manufacture only the best quality materials that meet international quality standards. Many production steps of factory furniture products are accompanied by the manual labor, but also widely used modern equipment.
The product range of Cubilles Logica is very wide, factory offers solutions for bedrooms - from bed to bedside pouf. The collection of bedroom furniture includes bed, headboard, wardrobes, bedside tables, poufs, chests, tables, chairs and other furniture, wall and floor mirrors. Unique designer find, it can be called a chest of drawers with opened top cover. Surprisingly elegant and functional chest of drawers, where, on the inside cover is made as a mirror and a box divided into sections, handy to store jewelry and other things. Just as well spectacular there is chrome metallic element on the furniture legs and serving as a stylish decoration and protection.
Professional furniture makers of factory Cubilles Logica for decorating furniture, especially bed-head use exclusive fabrics, genuine leather and high-quality imitation leather. Elaborately chamois leather used in the upholstery of Cubilles Logica - the undisputed favorite in the furniture fashion. Decorating furniture, Cubilles Logica uses gold leaf, silver plating, painting and other materials. Thanks to the ability of factory masters, amazingly rich and diverse color effects and hues of furniture are reached. The chic and modern bedrooms of Cubilles Logica are notable by properly selected colors in the spirit of fashion trends with impeccable finishes.
Designers of Cubilles Logica factory constantly replenish the range of models of bedroom furniture, as well as develop furniture to individual orders, trying to satisfy the needs and desires of the client. Demonstrating its furniture production, the factory Cubilles Logica traditionally takes part in international exhibitions and fairs in many countries. Factory presents its contemporary bedrooms in the most stylish compositions and other models of interior furniture at the exhibit booth and in its catalogues.